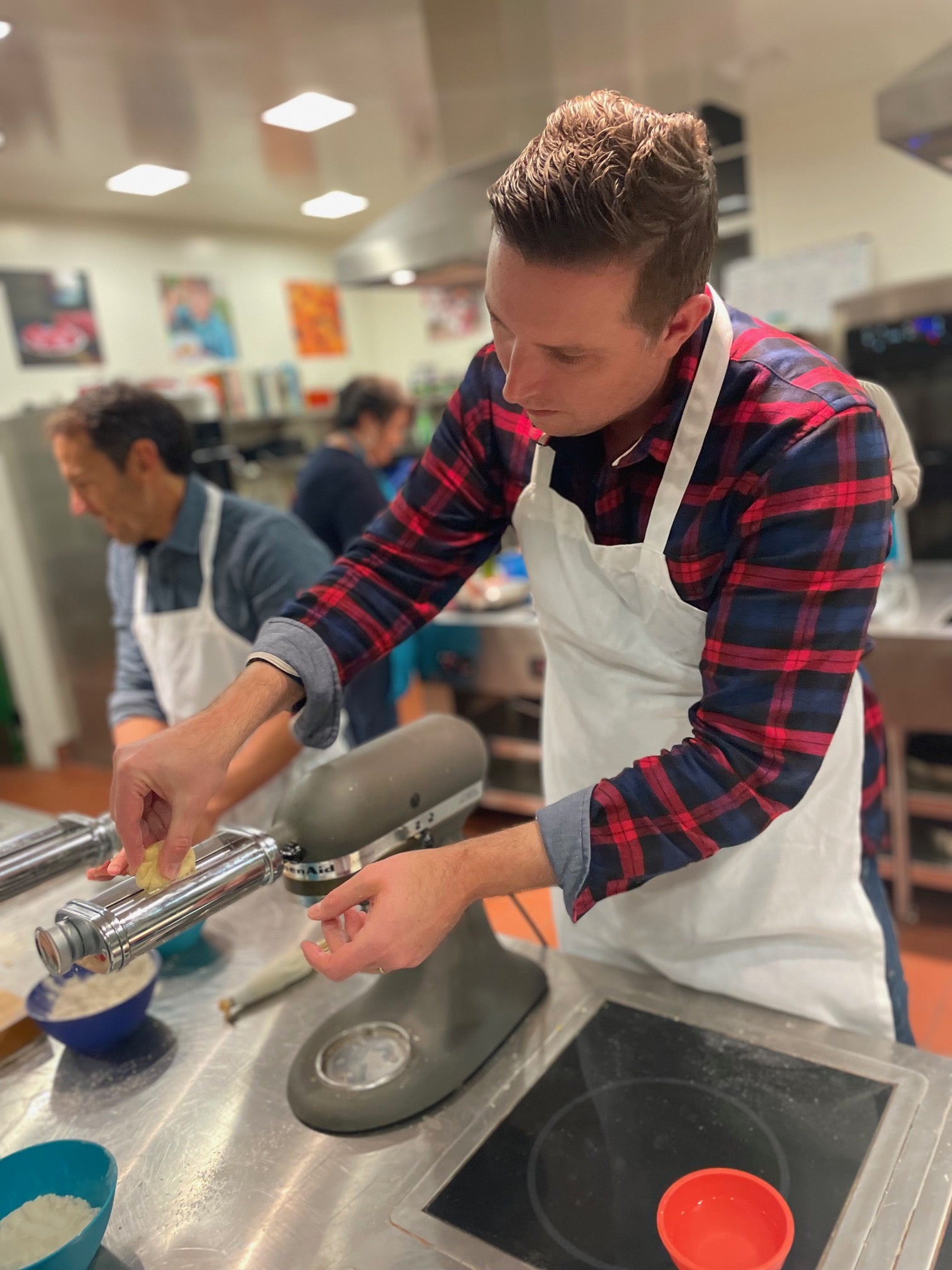 Holy macaroni! Let's give a round of applause to Kyle O. for winning our weekly contest by sending this rad pic of himself rocking an Ace Flannel while making fresh pasta! This dude has some serious style, and we're stoked to put him in the running to get hooked up with a custom-tailored pair of our designer denim jeans and a super-soft winter flannel shirt. 
Kyle, you're living proof that you can look fresh and feel comfy at the same time. We're inspired by your fashion sense and your pasta-making skills! Keep on rockin' those Ace Rivington threads and cooking up a storm.
To all our Ace Rivington fans out there who don't have any of our gear yet, you can enter the giveaway this week by sending a video, talking about what it would mean to you to have a custom-tailored outfit from yours truly. Who knows, you could be our next winner and score some sweet gear that'll make you look and feel like a boss. Stay stylish, stay cozy, and stay awesome! 
Only one more week left to put your name in the hat before we announce the winner, on February 28th.
---