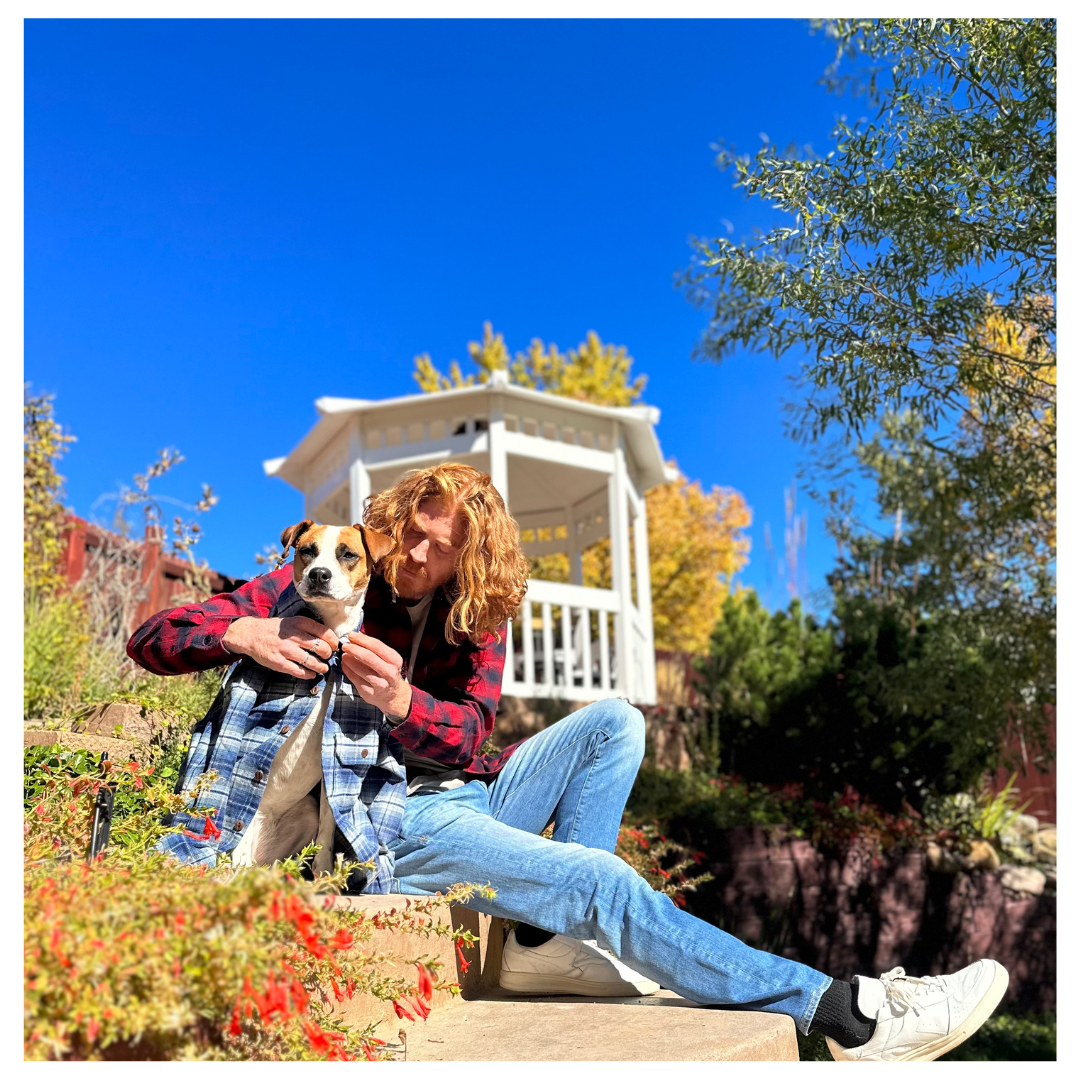 At Ace Rivington, we're big fans of dogs. In fact, we're such big fans that we're pretty sure our company motto should be "Dogs Rule, Everything Else Drools." Whether you've got a pocket-sized pup or a behemoth of a dog, or your fur-baby is 3-legged or 4-legged, we're all for it. And yes, we do have treats for them.
Pups are our best adventure buddies. They'll happily tag along on any adventure, whether you're hiking up a mountain, lounging on the beach, or just taking a leisurely walk around the block, they'lll be right there beside you, keeping pace, always ready for the next adventure.
That's what inspired us to make this list of some of our favorite breeds (in no particular order). Drop a comment bragging about your dog, or if we missed your puppy's breed in this list (we will submit a formal apology to your dog, and make amends with belly-rubs).
Jack Russell Terrier: These spunky dogs are full of energy and personality. They're always ready for adventure and love to play. They're also incredibly loyal and will stick by your side through thick and thin. You can see our buddy Tyler's Jack Russell rocking the Ace Rivington Storm Blue Flannel in the picture above.
Labrador Retriever: Labs are known for their friendly personalities and love of all things fun. They make great family pets, and they're also often used as service dogs due to their intelligence and obedience.
German Shepherd: These dogs are fiercely loyal and protective of their owners. They're also sharp and clever and often used as police or military dogs. This particular staff writer had a neighbor while growing up with a German Shepherd, named Schatze, who he could never tire out (though he tried endlessly).
Bulldog: With their squishy faces and laid-back personalities, Bulldogs are impossible not to love. They're great with kids and make excellent snuggle buddies.
Beagle: These dogs have a great sense of humor and love to play. They're also known for their excellent noses, and they're expert hunters and trackers. Nothing but a hound-dog!
Poodle: Poodles are actually incredibly smart and athletic, despite their wrap as a fancy dog of leisure. They're often used as service dogs, and they make great companions for people with allergies due to their hypoallergenic coat.
Dachshund: These little dogs have big personalities. They're spunky and fearless, and they love to play. They're also incredibly loyal to their owners. Okay, one more, this staff writer had a dachshund puppy named Lucy, who was raised by two cats, and had cat mannerisms (like always going to the highest point in the room, to survey and judge visitors).
Boxer: Boxers are known for their goofy personalities and love of playtime. They're great with kids, and they make excellent guard dogs due to their protective nature.
Golden Retriever: These dogs are all-around great pets. They're friendly, loyal, and always up for a good time. They are the official dogs of fun and sunshine.
Chihuahua: These little dogs may be small, but they've got big personalities. They're spunky and sassy, and they love to be the center of attention. They're also incredibly loyal to their owners.
---
---