Of Lakers and Sneakers: The Shoes of Choice for 3 Basketball Icons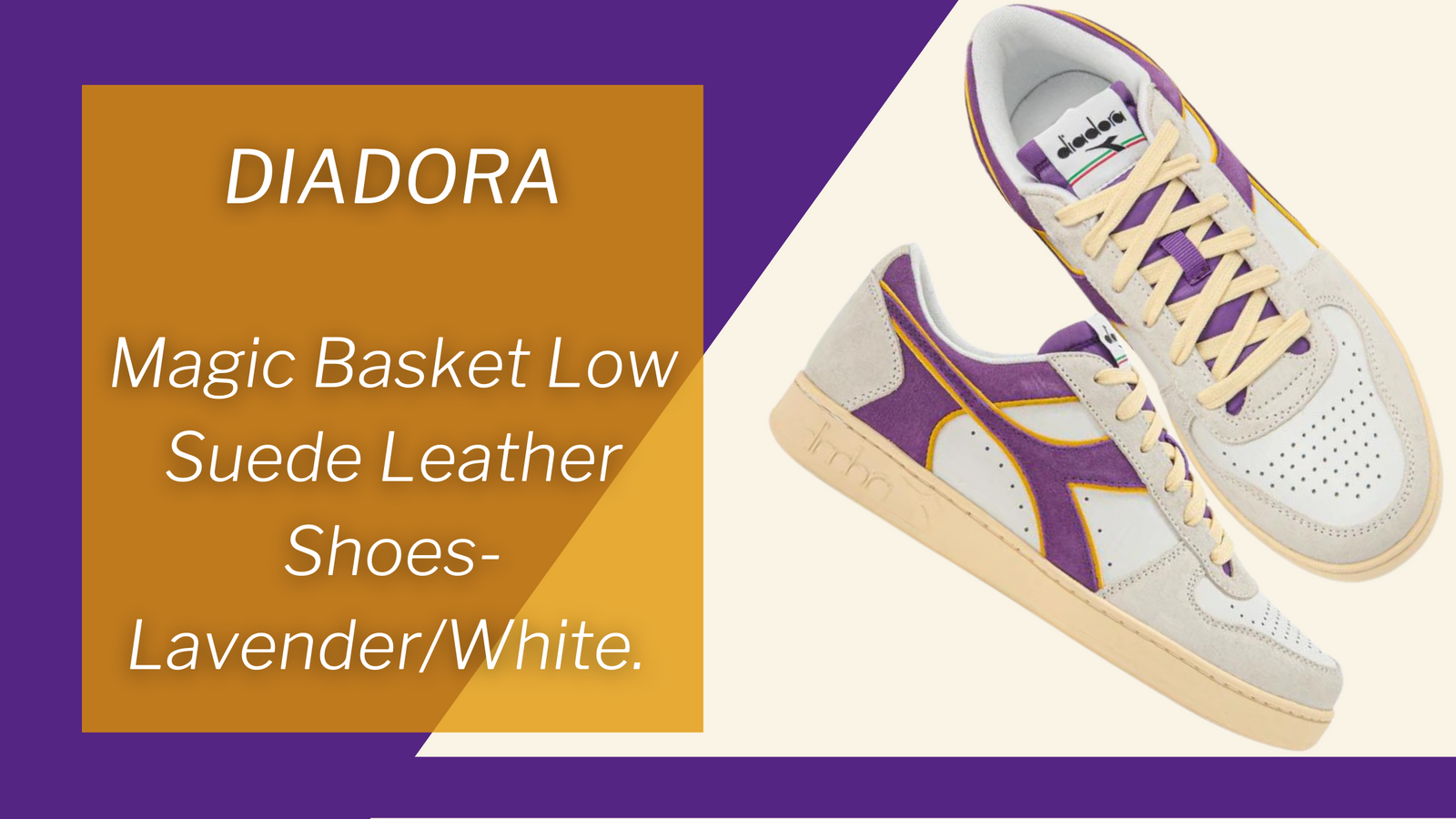 We've got to start off by admitting that our friends in Milan at Diadora probably didn't make this design with the Lakers in mind. Yes, anything is possible, but we'll own up to seizing the opportunity to show some appreciation for the team close-to-home.
The Los Angeles Lakers are one of the most iconic teams in basketball history. With a record 17 championships and a roster of legendary players like Magic Johnson, Kobe Bryant, and LeBron James, it's no wonder the Lakers have inspired so much fanfare. Let's take a look at the history of this storied team and its impact on sneaker culture.
The Lakers were originally founded in 1947 in Minneapolis, Minnesota, where they were known as the Minneapolis Lakers. It wasn't until the team moved to Los Angeles in 1960 that they became the Lakers we know and love today. This tidbit can come as a shocker given the abundant lakes that are also characteristic of Los Angeles.
The 1980s were a golden era for the Lakers, with five championships won between 1980 and 1988. This was also the time when Magic Johnson became a household name, not only for his skills on the court, but also for his signature Converse shoes, the "Weapon" and "Magic" models. These shoes were sleek and stylish, with bold colors and the iconic Converse logo on the side. They quickly became a must-have item for basketball fans and sneakerheads alike.
Fast forward to the 2000s, and Kobe Bryant had taken over as the face of the Lakers. His signature Nike shoes, the Kobe series, were some of the most popular sneakers on the market. They were known for their low-cut design, which offered more flexibility and speed on the court, as well as their sleek, modern look.
Now, in the 2020s, LeBron James has taken the reins as the Lakers' star player. His Nike LeBron series of sneakers have become a fan favorite, with their high-top design and bold colorways. These shoes are stylish and perform impeccably, just like LeBron himself.
---
---